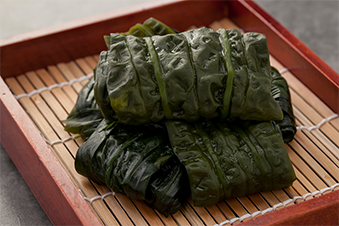 Gijang Seaweed
Gijang seaweed, which has a chewy flavor and distinctive flavor, is recognized as the best of the sea algae foods and is grown under the best conditions such as water temperature and tide. It can be said it is a gift borne from Gijang's natural environment. The flavor and unique aroma of the seaweed it is much better than other seaweed. Seaweed soup made with shiitake mushrooms and such ingredients can offer distinctive flavor.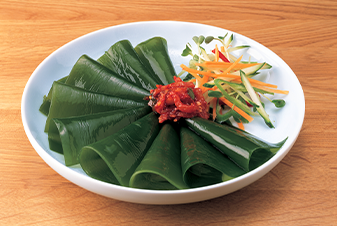 Gijang Kelp
Kelp is a representative of alkaline food rich in potassium, which is rich in water soluble fiber alginate to keep body fluid alkaline. Sea algae such as seaweed, dried seaweed, green algae and such, are rich in fiber and potassium, with kelp having the highest content. Sea algae contain a large amount of water-soluble fiber, after brown rice.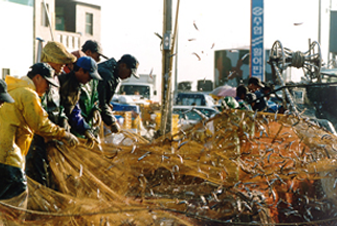 Gijang Anchovy
Gijang Anchovy is 10-15cm in length during the spawning season, and is rich in fat. The flesh seems to dissolve gently in the mouth. Many people come to enjoy local raw anchovy. It is not only used for yearly kimchi making, kimjang, but also used for bossam sauce or dried and cooked. Seokbakji kimchi, which used anchovies, is especially tasty.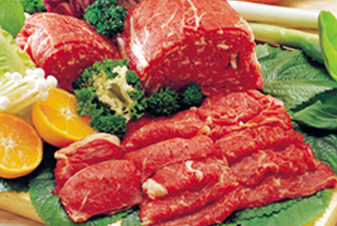 Cheolma Hanwoo
Cheolma sells only the finest quality hanwoo meat, and is recognized for its brand name. The meat quality is soft like tofu, and waters when grilled. Moreover, it is known that the whole Cheolma-myeon is a protected area and only sells 300-500kg of hanwoo meat.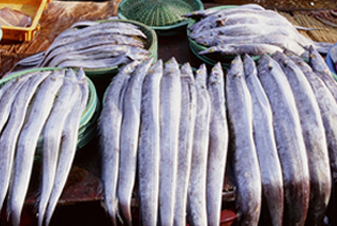 Gijang Fresh Cutlass Fish
In the daytime, it is at the bottom of the sea sand, and at night when the cutlass fish come up to the surface it is caught and sold at the early morning market. It is unmatchable in terms of freshness. As such, it is purchased by both local residents as well as nationwide, sold and sent in ice boxes in units of 10.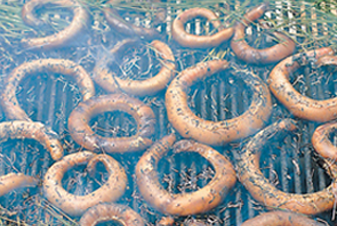 Gijang Sea Eel
The characteristics of Gijang sea eel is that it is not only fresh from the Gijang sea, but also that it can be cooked on the spot, whether it be over a pine needle fire or a charcoal fire. The main dish types that can be made from sea eel include pine grill sea eel, marinated grilled sea eel, salted grilled sea eel, grill, spicy sea eel soup, stir-fried sea eel, boiled sea eel and grilled sea eel skin. It can also be eaten raw.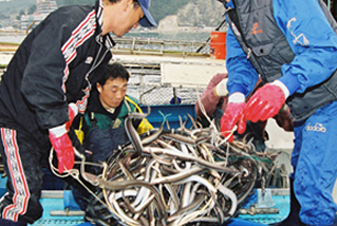 Gijang Conger Eel
Conger eel is rich in essential amino acids and polyunsaturated fatty acids, EPA and DHA. It also contains a lot of vitamins A, B and E. You can enjoy it year-round as natural seafood, and it is a Gijang specialty. Conger eel is a representative specialty produce of Gijang County. A festival is biannually at Chilam Port and Sinam Port, and various events such as conger eel catching with bare hands, free tasting sessions, fireworks display and such are held.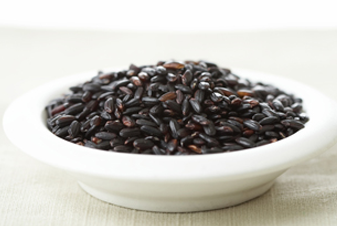 Janggan black rice
Jangan black rice is a healthy rice that many people like because it has a good texture and prevents diabetes. Even if it only 10% is mixed in with ordinary rice, it gives a reddish color and a fragrant smell and shine. It is effective for helping headaches, anemia, preventing and treatment of gray hair, eye disease, high blood pressure, diabetes, diuresis, constipation and cardiovascular disease. It is especially good for pregnant women and children with anemia symptoms.
Gijang Fruit and Vegetables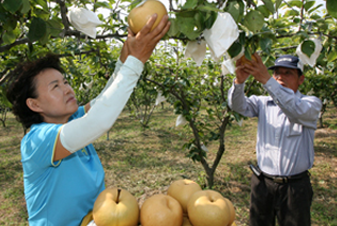 Gijang Jangan Pears
The pear benefits from the marine climate, and has high sugar and moisture content. It has received quality certification from the National Agricultural Products Inspection Office. Pears are good for easing coughing, diuresis, digestion, and especially constipation, and it is very good after sweating for thirst and also for hangovers.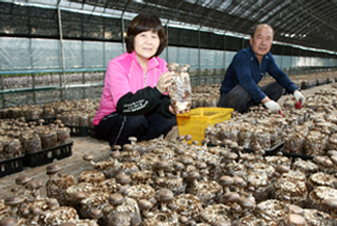 Gijang mushroom
The mushrooms produced in Gijang are especially thick and hard in texture and have a distinctive aroma. It is cultivated in a protected area, rich in inorganic acids such as vitamins, and is low in cholesterol. It is a popular food in the modern person's diet.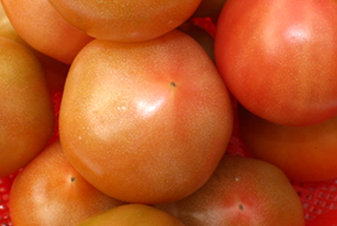 Gijang Tomatoes
The Gijang tomato has a high sugar and moisture content due to the marine climate, and has been recognized for its superiority; it received a special produce quality certification from the National Agricultural Products Inspection Office. Tomatoes are low in carbohydrate content, but rich in vitamin content and good for those with weak body constitution. It is also good for disease recovery in patients. The Gijang tomato has a high sugar content and a good shape.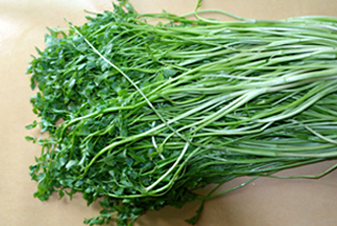 Gijang Water Parsley
It is grown in the clean and clear waters in development restricted areas Ilgwang-myeon, and Cheolma-myeon, which is also a water protection area. It is said that it is superior in taste and fragrance to water parsley grown in other regions. Water parsley is an alkaline food that has been used as an edible medicinal herb as it is rich in vitamin C and organic nutrients such as calcium.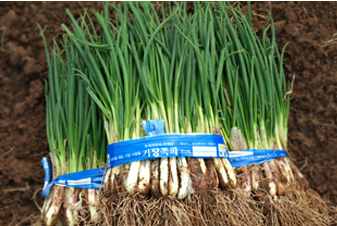 Gijang Chives
It has a unique fragrance and antibacterial properties, which helps prevent hyperlipidemia and hypertension. It is known that it contains a large amount of active ingredients that help prevent diseases such as various cancers and cerebrovascular diseases. It is cultivated mostly in Ilgwang-myeon, Gijang County and about 23 tons per year is produced on a cultivation area of 78ha.